09/07/2008
Cooler than a carbonite chamber yet hotter than a Mustafarian barbecue.
These incredibly hip 6", limited edition, vinyl figures depict some of the greatest characters ever to grace the Star Wars universe, including Darth Vader, Stormtrooper, Boba Fett, C-3PO, Chewbacca, Luke Skywalker, Han Solo and Darth Maul.
Collectable? You know it to be true!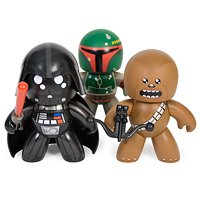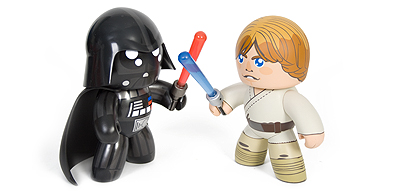 Keywords:
Previous Posts
Keyword Cloud
1980s
,
Arcade Games
,
Atari
,
Blondie
,
Books
,
Childrens TV
,
Clocks
,
Collectibles
,
Dallas
,
Fancy Dress
,
Football
,
Gadgets
,
John Lennon
,
Lego
,
Masks
,
Nintendo
,
Pac-Man
,
Projector
,
R2D2
,
Rubiks Cube
,
Sport
,
Star Wars
,
Tie Fighter
,
Toys
,
Webcam
,
Retro Shop
Links
Archive