12/08/2008
Have you ever wanted to be the most powerful and feared man in the galaxy?
Become the Sith Lord, Darth Vader and rule the Empire with an iron fist. Feel the power of the dark side of the force with this Supreme Edition Darth Vader costume.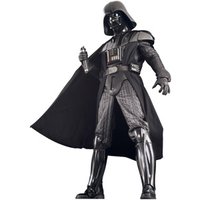 More details about "Darth Vader costume"
Chewbacca is without a doubt everyones favourite Wookie. From fighting the droid armies on the battlefields of Kashyyyk in the days of the clone wars, to fighting the Empire with his long time friend Han Solo, this legendary hero is loved and respected by all.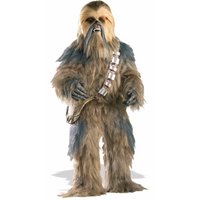 More details about "Chewbacca Costume"
They are not cheap, but if you want to make an impression at your next fancy dress costume...
Keywords:
Previous Posts
Keyword Cloud
1980s
,
Arcade Games
,
Atari
,
Blondie
,
Books
,
Childrens TV
,
Clocks
,
Collectibles
,
Dallas
,
Fancy Dress
,
Football
,
Gadgets
,
John Lennon
,
Lego
,
Masks
,
Pac-Man
,
Projector
,
R2D2
,
Rubiks Cube
,
Sport
,
Star Wars
,
Tie Fighter
,
Webcam
,
Retro Shop
Links
Archive