07/08/2008
Many of the episodes follow this formula:
Somebody dies, seemingly by natural causes.
Quincy notices something that causes him to suspect foul play.
Nobody else sees the need for suspicion.
Quincy yells "Dammit!", Sam (Quincy's sidekick) says "I don't like it Quince"
Quincy's boss gets upset, believing that Quincy is seeing evidence that doesn't exist.
He changes roles from medical examiner to detective.
The police get their feathers ruffled as he "shoulders-in" on their territory as well.
Every woman, even if they are young enough to be his granddaughters, has to find Quincy unbearably attractive.
Quincy's boss is slowly won round, and then is supportive in the final denouncement.
He argues quite loudly with some bureaucratic individual impeding the case.
Quincy solves the murder.
Queue closing credits and fantastic theme tune!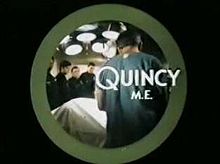 Quincy's first name was never verbally mentioned during the entire Quincy, M.E. TV show run. The only clue to what it was appeared in Episode #33, "Accomplice To Murder", where his business card is seen with his name written as "Doctor R. Quincy". Jack Klugman says that the question he's most often asked by fans is, "What is Quincy's first name?". He always answers: "Doctor!"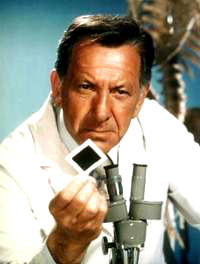 Keywords:
Previous Posts
Keyword Cloud
Links
Archive