25/04/2008
Play.com have Official Dangermouse Mugs at Only £5.00 including Free Delivery!!!
Funky Retro Licensed durable dishwasher proof mugs with vivid prints.
Gift boxed in lovely packaging. Quality mug features a large printed outside of the mug featuring the funky design as well as a smaller decal actually inside the mug. All come gift boxed.
Limited Edition - only 1000 made worldwide!
Danger Mouse: Penfold "Crikey" Mug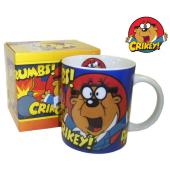 Danger Mouse: Usual Suspects Mug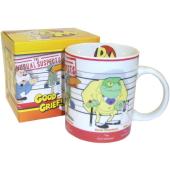 Click an any of the images above to see more info and buy these mugs online.
Keywords:
Previous Posts
Keyword Cloud
1980s
,
Bagpuss
,
Banana Man
,
Battle of the Planets
,
BBC
,
Books
,
Boxed Set
,
Boxed Sets
,
Breville
,
Button Moon
,
Cartoons
,
Childrens TV
,
Chorlton and the Wheelies
,
Clangers
,
Cosgrove Hall
,
Count Duckula
,
Dangermouse
,
Dastardly and Muttley
,
Derek Griffiths
,
Doctor Who
,
DVDs
,
Evel Knievel
,
Filmation
,
Fred Harris
,
Hanna-Barbera
,
He-Man and Masters of the Universe
,
Ivor The Engine
,
Jamie and the Magic Torch
,
John Lennon
,
Keith Chegwin
,
Knightmare
,
Mr Benn
,
Mugs
,
Music
,
Only Fools and Horses
,
Pootle
,
Rainbow
,
Retro Games
,
Roobarb and Custard
,
Sesame Street
,
Soft Toys
,
Space Sentinels
,
Sport
,
Star Wars
,
The Adventure Game
,
The Family Ness
,
The Flumps
,
The Hitchhikers Guide to the Galaxy
,
The Sooty Show
,
Trapdoor
,
Trumpton
,
Video Clips
,
Wacky Races
,
Wattoo Wattoo
,
We Are The Champions
,
Zokko
,
Retro Shop
Links
Archive