24/05/2011
The Lego Star Wars universe continues to expand (from a marketing point of view at least) with these awesome Lego Star Wars alarm clocks. It's time to unleash the power of the Force on your bedside table!
Possibly the ultimate geek alarm clocks, after all, you want to make sure that you're properly woken up every single morning!

This IS the clock you're looking for!

Officially licensed LEGO Star Wars Minifigure Digital clock with alarm features:
- 5 minute snooze feature by pressing head down
- Illuminate the clock face by pressing head down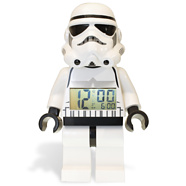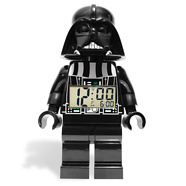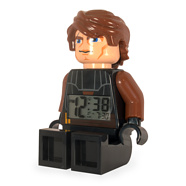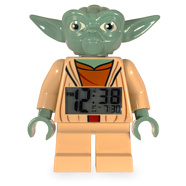 More retro clocks
More Star Wars gifts
---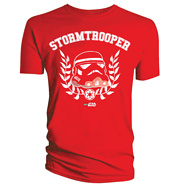 LEGO Star Wars Storm Trooper T Shirt
Emblazoned with the circular logo of the Empire and a Storm Trooper looking wistfully into the distance, this is a great way to show your support for the Galaxy's hardest-working henchmen.
Previous Posts
Keyword Cloud
1980s
,
50s
,
Arcade Games
,
Atari
,
Blondie
,
Books
,
Childrens TV
,
Clocks
,
Collectibles
,
Dallas
,
Fancy Dress
,
Football
,
Furniture
,
Gadgets
,
Indianna Jones
,
iPod
,
James Bond
,
John Lennon
,
Lamps
,
Lego
,
Masks
,
Memory Stick
,
Minifigures
,
Pac Man
,
Pac-Man
,
Projector
,
R2D2
,
Rubiks Cube
,
Speaker
,
Sport
,
Star Wars
,
Theme Parks
,
Tie Fighter
,
USB Toys
,
Video Clips
,
Video Games
,
Webcam
,
Wii
,
Retro Shop
Links
Archive