09/05/2011
Google logo on the search engine's home page today shows a number of Mr Men scenes (you can refresh to see more) to celbrate Roger Hargreaves and the Mr Men. including Little Miss Sunshine tripping gaily along, Mr Messy repainting the logo, Mr Tickle playing a prank on the postman and Mr Bump coming a cropper.

The first Mr Men books were released in 1971 Mr. Tickle, Mr. Greedy, Mr. Happy, Mr. Nosey, Mr. Sneeze and my particular favourite Mr. Bump. Mr. Snow, Mr. Messy, Mr. Topsy-Turvy, Mr. Silly, Mr. Uppity, Mr. Small, and Mr. Daydream followed in 1972. The Mr Men made their TV debut in 1975 (famously voiced and narrated by Arthur Lowe), and the Little Misses arrived in book form in 1981, and on TV in 1983 (Pauline Collins provided the voices and narration).

Each book in the original Mr. Men and Little Miss series introduced a different title character and his/her single dominant personality trait to convey a simple moral lesson, and their simple stories, bold and brightly-coloured illustrations made them very popular with children around the world, with over 100 million books sold released in 28 countries.
There are now 44 Mr Men, and appear on almost every form of merchandise imaginable , as well as the original Mr Men books and TV shows, there are Mr Men tee-shirts, Mr Men toys, Mr Men mugs even an iPhone game.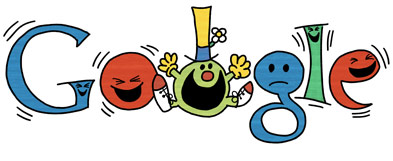 Previous Posts
Keyword Cloud
Acorn Archimedes
,
Adventure Books
,
Amstrad
,
Atari ST
,
Automan
,
BBC Micro
,
Books
,
Cartoons
,
Childrens TV
,
Commodore 64
,
Commodore Amiga
,
Cufflinks
,
Dragon 32
,
Glen A Larson
,
Keyring
,
Mr Benn
,
Mr Men
,
Nintendo
,
Plasters
,
Retro Gaming
,
Sinclair ZX81
,
Star Wars
,
T-Shirts
,
Vespa Scooter
,
Wacky Races
,
Retro Shop
Links
Archive