09/06/2011
A money bank in the shape of a retro-style robot.
Not only does the Retro Robot Money Bank look exceptionally cool, but it's also very poilte - 'Thanks for your saving' every time you put a coin in!
It will also count exactly much money you put in the slot on his head and display it proudly on his chest. You can also input a target amount of money to reach and watch it grow on his progress bar. And when you've saved enough you can always open him up at the back and retrieve your savings when you need them.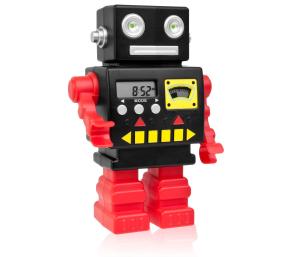 Previous Posts
Keyword Cloud
Links
Archive