04/06/2008
A new twist on a retro classic...
The aim of the game is addictively simple and classic, eat as many dots and occasional fruits (gotta get your five-a-day, right?) as possible in the shortest time to achieve the highest score. With different levels of difficulty, mute, so you don't annoy people too much on the train, and pause buttons this game is guaranteed to keep all ages amused for hours.
Its handy size means it can travel anywhere and is perfect for keeping kids (and adults!) entertained for long journeys.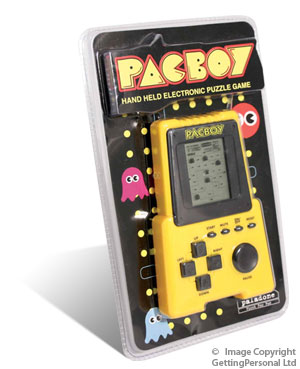 Keywords:
Previous Posts
Keyword Cloud
Links
Archive